Acoustic Neuroma Overview
An acoustic neuroma (also known as AN or vestibular schwannomas) are non-cancerous (benign) growths on the cranial nerve that goes from the brain to the inner ear. The acoustic neuroma grows slowly over the course of many years, but at a certain size, the AN affects the normal brain tissue and creates pressure on the brainstem and cerebellum, which can create hearing and balance problems. At Premier Cancer Centers in Dallas, a board-certified radiation oncologist treats acoustic neuromas with stereo-tactic radiosurgery (SRS) using the advanced CyberKnife M6 series, a noninvasive robotic system that precisely target the AN to spare more of the surrounding healthy tissue. To learn more about acoustic neuromas, please visit the Acoustic Neuroma Association (ANA) at www.anausa.org.
The most well-known risk factor is the rare genetic condition neurofibromatosis (NF2), but 95% of acoustic neuromas occur without any family history. About 3.5 in every 100,000 people are diagnosed with acoustic neuromas and patients are usually between the ages of 30 and 60. While there are many studies investigating the cause of AN (including cell phones, diet, exposure to radiation, loud noises, and more) there are no known causes or ways to prevent acoustic neuromas.
Acoustic Neuroma Common Symptoms
Balance changes
Facial numbness and tingling
Facial weakness or paralysis
Fullness in the ear
Headaches
Hearing loss in one ear
Mental confusion
Taste changes
Tinnitus (ringing in the ear)
Vertigo
Acoustic Neuroma Diagnosis
To diagnose an acoustic neuroma, your doctor will perform an MRI (magnetic resonance imaging). Most acoustic neuromas are identified after the patient experiences hearing loss. If an audiogram (routine auditory test) reveals a loss of hearing in only one ear, and MRI will usually be ordered. An auditory brainstem response test (ABR) and computerized tomography (CT) scan may be used if an MRI cannot be performed or is not available. Acoustic neuromas are sorted into three sizes: small (intracanalicular), medium, and large.
Acoustic Neuroma Treatment
After diagnosis, a CT scan of the brain is taken to create a unique treatment plan based on the size, shape, and location of the acoustic neuroma. The information is uploaded to the CyberKnife M6 where the Radiation Oncologist will use the advanced software to create a treatment plan that chooses the best radiation dose that will target the precise location of the AN. The length and number of sessions needed to best treat the acoustic neuroma will vary in each patient. This will determined by the Radiation Oncologist during planning and then will be discussed with the patient so a treatment schedule can be made.
The most common side effects of radiation therapy when treating acoustic neuromas are: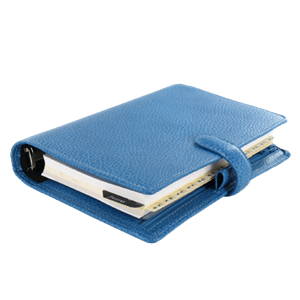 Plan Your Procedure
Procedure Recovery Location

Outpatient
Contact Us