A brain tumor is any abnormal growth of tissue in the brain that can affect the functions of the brain. At Premier Cancer Centers in Dallas, TX, our board-certified radiation oncologist treats brain tumors with external beam radiation using the advanced CyberKnife or TomoTherapy systems. Radiation treatment may be used alone or in partner with brain surgery and/or chemotherapy depending on the type of tumor, where it is located, the size, and how fast it is growing. The basic classifications for brain tumors are:
Benign: no cancer cells and does not spread
Malignant: contains cancer cells, grows rapidly, and spreads to surrounding brain tissue
Primary: tumors that start in the brain that may spread to other parts of the brain or the spine
Metastatic: tumors that begin in another part of the body but have spread to the brain
To learn more about brain tumors, please visit the National Brain Tumor Society at www.braintumor.org.
The American Cancer Society estimates that only 1% of the population is at risk for developing a primary brain tumor. The exact cause of brain tumors is still unclear, but studies have shown that exposure to ionizing radiation and a family history of brain tumors increases a person's risk for developing a brain tumor. Researchers are still determining whether cell phones, head injuries, industrial chemicals, and exposure to magnetic fields have a significant link to brain tumors.
Brain Tumors Common Symptoms
The location of the tumor in the brain will affect the presenting symptoms, which may include:
Abnormal eye movements
Changes in vision or hearing
Chronic headaches
General confusion
Hormonal disorders
Loss of motor skills
Nausea or vomiting
Personality changes
Seizures
Short-term memory loss
Trouble speaking or understanding
Patients with symptoms of a brain tumor will usually receive an imaging scan, including a magnetic resonance imaging (MRI), or computed tomography (CT) scan to confirm the diagnosis, as well as finding the location and type of tumor. Once diagnosed, brain tumors are usually classified by grade according the growth of the tumor cells from Grade I (lowest) to Grade IV (highest). The most common types of primary brain tumors are:
Astorcytoma
Meningioma
Oligodendroglia
Medulloblastoma
Ependymoma
Brain stem glioma
External radiation therapy may be used alone if the tumor is inoperable, or it may be used after surgery to remove the remaining areas of the brain tumor. At Premier Cancer Centers, patients may be treated with CyberKnife Radiosurgery or TomoTherapy H Series to kill the tumor cells. A personalized treatment plan will be created based on the size and location of the brain tumor, which is determined from an MRI or CT scan.
The most common side effects of radiation therapy when it is used to treat a brain tumor are: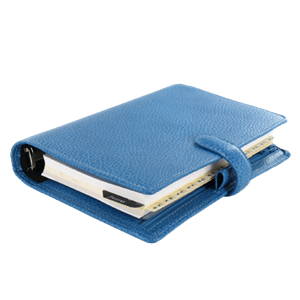 Plan Your Procedure
Procedure Recovery Location

Outpatient
Contact Us