Breast cancer is a growth of abnormal cells that originate in the breast tissue and may spread to other areas of the body. Breast cancer typically develops in the milk ducts (ductal cancer), or in the breast glands that produce milk (lobular cancer). Breast cancer is the most commonly diagnosed cancer in women (1 in 8 women receive a diagnosis of breast cancer in her life), and the second most common cause of cancer-related deaths in women. While it is rarer, men also have breast tissue, which means they too can develop breast cancer. At Premier Cancer Centers in Dallas, our board-certified radiation oncologist offers external beam radiation therapy (ERBT) for breast cancer using the TomoTherapy H Series and the CyberKnife M6 technologies. For more information on breast cancer, please visit the National Breast Cancer Foundation, Inc.® at www.nationalbreastcancer.org.
In women, the risk of breast cancer may be limited with lifestyle modification that includes a low-fat diet, decreasing alcohol intake, maintaining a healthy weight, avoiding tobacco, limiting radiation exposure, and more. Other risk factors cannot be changed include age, hormone levels, race, and family history. Recently, genetics testing has revealed that having the defective BRCA1 or BRCA2 gene increases the chance of a man or woman developing breast cancer.
In men, the risk of breast cancer is greater for men who have had exposure to radiation, high hormone levels of estrogen, or a family history of breast cancer.
There is no evidence to suggest that caffeine, deodorant, microwaves, or cell phones increase the risk of developing breast cancer.
Breast Cancer Common Symptoms
Regular screenings are very important since early detection of breast cancer increases treatment options and the chances of recovery. An annual clinical breast exam is also recommended to check for lumps in the breasts. Starting at the age of 40, women should schedule a mammogram every year. Women at higher risk of developing breast cancer should get an MRI and mammogram every year. Breast self-exams should be performed monthly to look for any changes in how the breasts look and feel. Symptoms to look for include:
Itching
Nipple discharge
Pain
Palpable lump
Redness
Swelling
Texture changes
If a lump in the breast is discovered, a doctor will send the patient to an imaging test before diagnosing the patient with breast cancer. Some of the test that are used are:
Mammogram
Breast ultrasound
MRI scan
If the imaging test indicates the possibility of cancer, a breast biopsy will be performed to confirm that the growth is cancer.
Radiation therapy using TomoTherapy H Series or CyberKnife M6 uses external, high-energy rays to kill and/or shrink cancer cells. Radiation therapy limits the amount of damage to the rest of the body so the healthy cells that surround the cancer are able to heal after radiation therapy.
When receiving radiation therapy for breast cancer, the most common side effects are:
Fatigue
Reddening of skin in treated area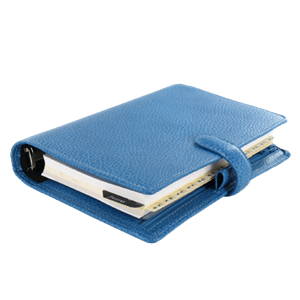 Plan Your Procedure
Procedure Recovery Location

Outpatient
Contact Us