Head and Neck Cancers Overview
Cancers of the head and neck are biologically similar cancers started with squamous cell carcinomas in the mucosal lining of the nose, mouth, and throat. Most head and neck cancers are diagnosed when the lymph nodes of the neck are affected and symptoms appear. Head and neck cancer have a high recovery rate if detected early, but left untreated, it is an aggressive cancer that may spread to the respiratory and digestive systems. At Premier Cancer Centers in Dallas, TX, our board-certified radiation oncologist treats head and neck cancer with external beam radiation therapy (EBRT) using the noninvasive CyberKnife or TomoTherapy. For more information on head and neck cancers, visit the Head and Neck Cancer Alliance at http://www.headandneck.org. The specific cancers included in the head and neck cancer group are:
Oral cavity: lips, tongue, gums, cheeks, the bottom of the mouth, and the hard palate
Pharynx: the throat, including the nasopharynx, oropharynx, the soft palate, and the hypopharynx
Larynx: the voicebox, including the vocal cord and epiglottis
Nasal: the paranasal sinuses and nasal cavity
Salivary glands: the major glands are in the bottom of the mouth and near the jawbone
Head and neck cancer does not include the brain, eyes, esophagus, thyroid, or the scalp, skin, muscles, and bones of the head and neck.
At least 75% of head and neck cancers are caused by alcohol and tobacco use, particularly cancers of the oral cavity and the pharynx. Another risk factor for some head and neck cancers is being infected with the human papillomavirus (HPV). Other factors that increase the risk of head and neck cancers include poor oral hygiene, excessive consumption of salted or preserved foods, as well as eating paan (betel quid) from Southeast Asia or maté from South America. Environmental risk factors include exposure to asbestos, wood or nickel dust, synthetic fibers, formaldehyde, and radiation. Anyone diagnosed with Epstein-Barr virus (EBV) may be at higher risk for nasopharyngeal or salivary gland cancers.
Head and Neck Cancers Diagnosis
Head and neck cancers are usually diagnosed by a physician using an ENT (ear, nose, and throat) exam, an imaging study (CT, PET CT, or MRI), and then confirmed with a biopsy. Many head and neck cancers can be detected early during an annual dental exam, which allows the dentist to look for signs of oral cancer. Receiving the HPV vaccine may reduce the risk or head and neck cancers, so patients should talk to their doctor about it for themselves or their children.
Head and Neck Cancers Treatment
At Premier Cancer Centers head and neck cancer may be treated with TomoTherapy H Series or CyberKnife radiosurgery for recurrent cases.
Radiation therapy for head and neck cancers may cause some side effects, which include:
Dry mouth
Fatigue
Mucositis
Reddening of the skin around the mouth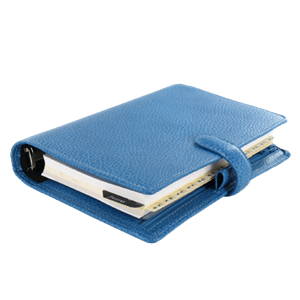 Plan Your Procedure
Procedure Recovery Location

Outpatient
Contact Us