The liver is the largest internal organ in the body, and it is also one of the most important. Everyone needs a liver to live because the liver filters blood, processes and converts nutrients, helps with blood-clotting, removes toxins from the body, and helps the body maintain a healthy sugar level. Primary liver cancer begins as a group of unhealthy cells inside or on the surface of the liver that form a mass or tumor. A benign liver tumor will grow, but not spread while a malignant tumor will grow and spread to other parts of the body.
The most common types of primary liver cancer are hepatocellular carcinoma (HCC), cholangiocarcinoma (also known as bile duct cancer), and angiosarcoma. Cancer in the liver may also be a metastatic cancer that spread from the pancreas, colon, stomach, breast, or lungs. Primary liver cancer can be treated with external beam radiation therapy (EBRT) at Premier Cancer Centers in Dallas, TX, by our board-certified radiation oncologist with CyberKnife Radiosurgery or TomoTherapy, both noninvasive treatments. More information about liver cancer can be found from the American Liver Foundation at www.liverfoundation.org/abouttheliver/info/livercancer.
The most common factors that increase a person's risk of developing liver cancer are having cirrhosis of the liver or nonalcoholic fatty liver disease (NAFLD). Cirrhosis is most commonly caused by alcohol abuse, but it can also develop from viral hepatitis or excessive levels of iron in the liver (hemochromatosis). Viral hepatitis is spread through contact with infected blood or fluids (including sexual contact). Hepatitis B and C are the most common types of viruses in the liver. Men are at higher risk for liver cancer than women, and cases occur more often in patients over the age of 60.
Liver Cancer Common Symptoms
While some patients with liver cancer may show mild or no symptoms, the most common signs are:
A hard lump under the right ribs
Jaundice (yellowing of the eyes and skin)
Pain in the top right stomach or near the right shoulder blade
Sweating
Unexplained weight loss
Weakness or fatigue
Liver cancer typically starts with a physical exam to rule out other causes for the symptoms, which is followed by a blood test. If liver cancer is still suspected, the doctor will order an ultrasound, CT scan, MRI, or angiogram. A liver biopsy may also be used to confirm a diagnosis of the liver cancer with a small piece of the patient's liver.
Radiation therapy with noninvasive CyberKnife Radiosurgery or the TomoTherapy H Series can be used to treat liver cancer at Premier Cancer Centers.
The most common side effects patients experience when receiving radiation treatment to the liver include: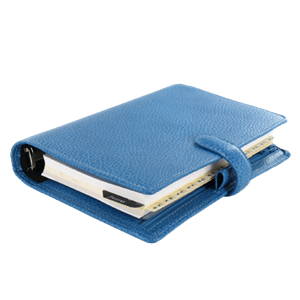 Plan Your Procedure
Procedure Recovery Location

Outpatient
Contact Us