Lung cancer is a group of abnormal cells that develop within one or both lungs then multiply rapidly until the cells affect the function of the lungs. As the cancer cells grow and multiply, tumors are formed, which decreases the ability of the lungs to provide oxygen to the body. The two major types of lung cancer are non-small cell lung cancer (NSCLC) and small cell lung cancer (SCLC), which can both be treated at Premier Cancer Centers in Dallas, TX with radiation therapy by our board-certified radiation oncologist. For more information on lung cancer, visit www.lungcancer.org.
Non-small cell lung cancer: accounts for about 85% of lung cancer cases and includes adenocarcinoma, squamous cell carcinoma, and large cell carcinoma. NSCLC is classified according to the size and spread of the cancer from stage I (earliest) to stage IV (latest).
Small cell lung cancer: represents about 10 – 15% of lung cancers, and is more advanced and aggressive than non-small cell lung cancer. SCLC is categorized into limited stage and extensive stage based on the spread of the cancer cells.
Almost 87% of lung cancer is related to smoking and use of tobacco products. Frequent exposure to secondhand smoke can also cause lung cancer, but this is typically combined with another risk factor like genetics or exposure to asbestos, radon, industrial substances, radiation, and air pollution. Anyone who has served in the military or has had tuberculosis is also at greater risk of developing lung cancer.
Lung Cancer Common Symptoms
Most symptoms of lung cancer are in the chest, but some may show up in other areas of the body if the cancer cells have spread beyond the lungs. The most common symptoms of lung cancer are:
Chronic lung problems, including bronchitis or pneumonia
Coughing up blood, phlegm, or mucus
Difficulty swallowing
Fatigue or weakness
Intense or persistent coughing
Loss of appetite
Pain in the chest, shoulder, or back
Shortness of breath or wheezing
Unexplained weight loss
Vocal changes (hoarse voice)
If a patient has symptoms of lung cancer that cannot be explained by another cause, the doctor will usually order a CT scan, MRI, or PET scan of the chest. A biopsy is used to confirm the presence of lung cancer, which be performed with a needle biopsy or bronchoscopy. The biopsy will help determine the patient's type of lung cancer, the stage, and the best treatment options.
Both CyberKnife Radiosurgery and TomoTherapy H Series are used at Premier Cancer Centers in Dallas to treat lung cancer with noninvasive external beam radiation therapy (EBRT).
The most common side effects patients experience when receiving radiation therapy for lung cancer include: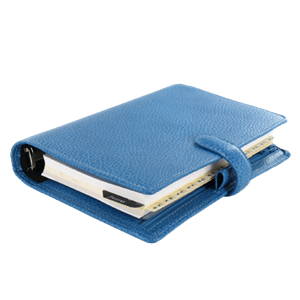 Plan Your Procedure
Procedure Recovery Location

Outpatient
Contact Us