Pancreatic Cancer Overview
Sitting behind the stomach, the pancreas is an important part of the digestive system that creates digestive juice and enzymes. Pancreatic cancer is divided into exocrine pancreatic cancer (more common) and pancreatic endocrine tumors. Exocrine pancreatic cancer involves the exocrine glands and ducts. 95% of exocrine pancreatic cancers are pancreatic adenocarcinoma. Pancreatic endocrine tumors, which make up less than 5% of pancreatic cancer cases, affect the small cluster of cells in the pancreas known as pancreatic islets or islets of Langerhans.
Also known as neuroendocrine tumors (NETs), pancreatic endocrine tumors may be classified as functioning NETs, non-functioning NETs, or carcinoid tumors. Pancreatic cancer can be treated by our board-certified radiation oncologist using noninvasive radiation therapy. For more information on pancreatic cancer, please visit the American Cancer Society at www.cancer.org/cancer/pancreatic-cancer.html.
There are many different risk factors for pancreatic cancer, but some (like tobacco use) can be changed to lower the risk. The most common risk factors for pancreatic cancer include:
Chemical exposure (particularly from dry cleaning and metal working)
Chronic pancreatitis
Cirrhosis of the liver
Diabetes
Genetics
Obesity
Stomach problems (ulcers and excess stomach acid)
Tobacco use
Pancreatic Cancer Common Symptoms
Since pancreatic cancer may not show any symptoms in the early stages, it is usually not diagnosed until the later stages. Symptoms of pancreatic cancer include:
Abnormal fatty tissue under the skin
Blood clots
Dark urine
Diabetes
Enlargement of the gallbladder or liver
Itchy skin
Jaundice (yellowing of the eyes and skin)
Light-colored or greasy stool
Loss of appetite
Nausea or vomiting
Pain in the stomach or back
Unintentional weight loss
Pancreatic Cancer Diagnosis
If a doctor finds signs or symptoms of pancreatic cancer, a computed tomography (CT) scan, endoscopic ultrasound (EUS), or magnetic resonance imaging (MRI) scan can be performed to confirm the presence of cancer in the pancreas. A biopsy of the abnormal cells on the pancreas is needed to confirm the patient's diagnosis.
Pancreatic Cancer Treatment
At Premier Cancer Centers in Dallas, pancreatic cancer can be treated with either CyberKnife SBRTor TomoTherapy H Series depending on the type, location, and spread of the cancer.
During radiation therapy for pancreatic cancer, patients may experience common side effects like: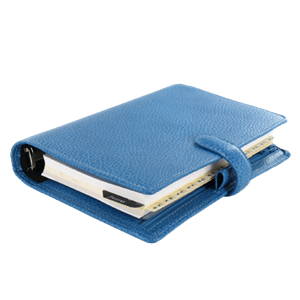 Plan Your Procedure
Procedure Recovery Location

Outpatient
Contact Us