A sarcoma is a group of abnormal cells that develop in the soft tissue or bone that may spread to other areas of the body. A soft tissue sarcoma can originate in the muscle, fat, nerves, blood vessels, fibrous tissue, or deep skin tissues in any area of the body. There are more than 50 different types of soft tissue sarcomas that may be malignant (cancerous), benign (non-cancerous), or intermediate soft tissue tumors (behaving like both a cancer and non-cancer). Some of the soft tissue sarcomas that may be treated with radiation therapy at Premier Cancer Centers in Dallas, TX are:
Gastrointestinal stromal tumor (GIST)
Leiomyosarcoma
Liposarcoma (dedifferentiated, myxoid, or pleomorphic)
Malignant peripheral nerve sheath tumor
Rhabdomyosarcoma (more common in the children)
Synovial sarcoma
Undifferentiated pleomorphic sarcoma
Bone sarcomas, also known as bone cancer, begin in the bone and may be classified as benign (non-cancerous) or malignant (cancerous). The bone sarcomas that may be treated by our board-certified radiation oncologist with radiation therapy at Premier Cancer Centers include:
Chondrosarcoma
Ewing tumor or sarcoma
Osteosarcoma
The risk of developing a soft tissue sarcoma may be increased by exposure to radiation or certain chemicals, family cancer syndromes, or a damaged lymph system. Bone cancer may be more likely to occur in patients who have certain genetic disorders, including Paget disease or certain osteosarcomas.
Soft tissue sarcomas are usually first noticed with a growing mass that may not be painful or show symptoms. Bone sarcomas usually begin with pain in the affected bone. Other signs and symptoms of sarcomas are:
Abdominal pain
Black, tarry stools
Blood in vomit or stool
Bone pain
Mass or lump that continues to grow
Swelling
Weakened bones
If a patient shows signs of sarcoma that cannot be explained with another medical condition, the doctor will typically order an imaging test (X-ray, CT scan, MRI, or ultrasound). A mass or tumor found in the soft tissue or bone will require a biopsy to diagnosis the tumor as cancerous.
External beam radiation therapy (EBRT) can be used to treat bone or soft tissue sarcomas with either the CyberKnife Radiosurgery or TomoTherapy H Series.
The most common side effect patients experience during radiation therapy for sarcomas is fatigue.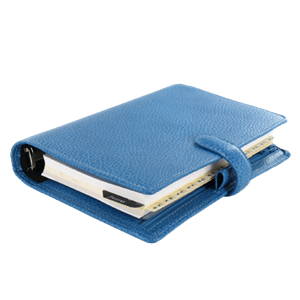 Plan Your Procedure
Procedure Recovery Location

Outpatient
Contact Us