External Beam Radiation Overview
One of the most common treatments for cancer is radiation therapy, which uses energy to destroy cancer cells without pain. One type of radiation therapy is external beam radiation therapy (EBRT), which uses noninvasive equipment to pinpoint radiation waves at the needed area using a linear accelerator. The linear accelerator (sometimes called linac for short) used by board-certified radiation oncologist at Premier Cancer Centers in Dallas are the CyberKnife M6 and the TomoTherapy H Series. Both the CyberKnife and TomoTherapy are made by Accuray® Incorporated, a company dedicated to innovative radiation oncology treatments for tumors and cancer. Premier Cancer Centers in Dallas is the only location in Texas that has both the CyberKnife and TomoTherapy available for treatment. Some patients may only need radiation therapy, but EBRT can be combined with other cancer treatments (chemotherapy, surgery) to increase the speed and effectiveness of the treatment.
Unlike internal radiation therapy, there is no lingering radiation after external radiation therapy that requires patients to stay away from children and pregnant women. You are safe to be around all your friends and family during and after your external beam radiation therapy. Another advantage of radiation therapy is the ability to pinpoint and treat the cancer cells with minimal damage or affect to surrounding healthy cells or the rest of the body. This typically limits side effects to the areas treated and makes recovery faster.
External Beam Radiation Before Treatment
Before your radiation treatment begins, the doctor will perform a physical exam, review your medical history and tests to help formulate your plan. An on-site simulation CT (computed tomography) scan will be performed to pinpoint the area or areas that will receive radiation therapy, which are put into the CyberKnife or TomoTherapy computer systems to develop an accurate, consistent treatment. Once your plan is created, you can schedule your treatment appointments based on the doctor's recommendations.
External Beam Radiation During Treatment
Since every cancer is different and every patient will have a unique treatment plan, the length and frequency of treatments will vary greatly. The total amount of radiation needed to destroy the cancer will be divided into smaller doses called fractions, which will then determine your treatment schedule. Typically, patients receive radiation therapy every day Monday – Friday, with weekend breaks for recovery over 5 – 8 weeks. Each treatment session lasts about 30 – 90 minutes as you are placed in the proper position and prepared before the radiation is applied. Patients will not feel any pain during their treatment, but it is important to stay completely still and relax. Therapy can be stopped at any time if the patient feels uncomfortable. To maintain your health during your radiation therapy, the doctor advises:
Getting plenty of rest
Eating a healthy, balanced diet
Talking to your treatment team about side effects and concerns
Caring for your skin in the treated area(s)
External Beam Radiation After Treatment
After your radiation therapy is complete, you should take a little extra time to rest and take care of yourself before getting back to all your normal activities. Talk to your cancer care team about any pain or side effects that are not improving after your treatment is done. Patients are allowed to go back to work as soon as they feel comfortable, but strenuous activity at work or home is not advised while you are recovering. You should keep records of your treatment, including your pathology report, radiation treatment summary, and a list of medications that were taken during your treatment. This information can be invaluable to any new doctors that you may see after your treatment.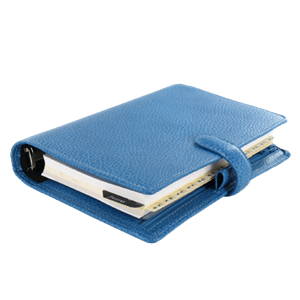 Plan Your Procedure
Procedure Recovery Location

Outpatient
Contact Us