The TomoTherapy H Series was designed by Accuray® to provide highly effective, noninvasive radiation therapy to treat a wide range of cancer. Combining the advantages of computed tomography (CT) scanning, the TomoTherapy creates customized treatment plans for every patient that accurately targets the tumor with minimal radiation to the healthy tissue surrounding the cancer cells. At Premier Cancer Centers in Dallas, board-certified radiation oncologist and his experienced team plan and perform external beam radiation therapy (EBRT) for patients with the state-of-the-art TomoTherapy system. Using noninvasive, painless radiation therapy, the TomoTherapy system can be used alone or with another cancer treatment, like chemotherapy or surgery, to effectively eliminate cancer cells.
The TomoTherapy system has many advantages for cancer treatment, including:
Ability to treat a wide range of cancer throughout the body
Advanced software and treatment planning for individualized treatments
CTrue™ image guidance with 3D CT scanning for accuracy
Highly-accurate radiation doses that minimize radiation and side effects to healthy tissue
Intensity modulated radiation therapy (IMRT)
Painless, nonsurgical treatments
TomoTherapy Before Treatment
Every patient will have a consultation with our radiation oncologist to go over their cancer diagnosis and imaging tests from other doctors to determine if they are a good candidate for radiation treatment with the TomoTherapy system. If the patient is a candidate, a planning session will be performed with a CT scan to help the physician and his team create the patient's individual treatment plan. The radiation oncologist will go over the treatment plan with the patient and schedule radiation sessions as needed. Each patient will be given instructions on what to do before their treatment and what to expect during their treatment.
TomoTherapy During Treatment
Most patients will receive daily TomoTherapy treatments Monday through Friday with weekends reserved for recovery. Each patient's session time will vary based on the amount of radiation they are receiving, but typical sessions take about 15 minutes. Patients should not feel any pain or discomfort during their treatment, but some side effects may appear in the treated areas. The accuracy of the TomoTherapy system limits radiation to healthy tissue, which reduces side effects during treatment.
TomoTherapy After Treatment
Once all treatments with the TomoTherapy system are complete, side effects of the radiation should disappear quickly. The physician will talk to each patient about what it normal and what should be reported after their treatment sessions. Patients should continue to schedule follow-up appointments with the radiation oncologist and any other oncology doctors to check the progress and results of their treatment.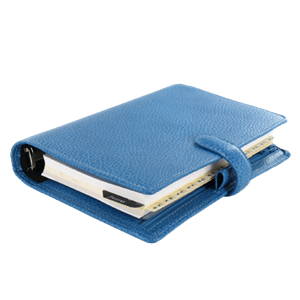 Plan Your Procedure
Procedure Recovery Location

Outpatient
Contact Us